Econo-Lifts
$1,879.00 $2,079.00
Sale Price $1,449.00
Sale Price $1,699.00

-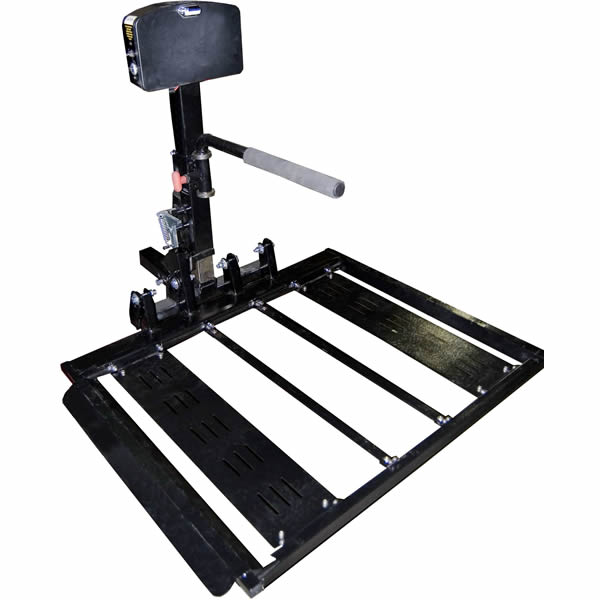 $2,199.00

Sale Price $1,724.00


$1,724.00

350 lb
Vehicle Battery
II, III
19"
Sale Price $1,911.00




$2,619.00

Scooter or Power Chair
350 lb
Vehicle Battery
RV Type
32"
The Universal RV Lift 350 offers compatibility for our customers who need to take their scooter or power chair with them as they travel across the country in their RV. The lift features substantial reinforcement and a heavy-duty hitch adapter that fits nearly any RV hitch.
To use the Universal RV Lift 350, just press a button to lower the platform to the ground. Next, drive your scooter or power chair onto the lift, strap it in using the 4 point restraint system, and put on any cover you might have. Finally, press a button to lift the scooter or power chair up. It's a simple process that won't give you a headache.
Lifting Capacity: 350 lbs
Maximum Scooter Width: 27.5"
Max Scooter Wheelbase: 39"
Installed Weight: 110 lbs
Hitch Height: 22" Maximum
Hitch Class: RV Type
Transferable Limited 3 Year Warranty: Products are covered for a period of three (3) years from the date of retail purchase, excluding labor cost, paint, and batteries. This warranty covers all products against defects in material, mechanical, and electrical component parts. It does not cover loss or failure as a result of accidents, physical damage, misuse, abuse, shipping damage, modifications, or repairs made by anyone other than an authorized dealer.